Hi there. I'm in Bristol, UK and have spent the last few months on and off on this project. I built a CC14 a few years ago but wanted something hopefully a bit more stable. Unfortunately, for this build I had no inside space so had to do it outdoors, but on the plus side, there is a plywood warehouse and good source of epoxy and fibreglass only a couple of miles from where I live!
Here are some photos.
Screwed and aligned ready to start the glueing.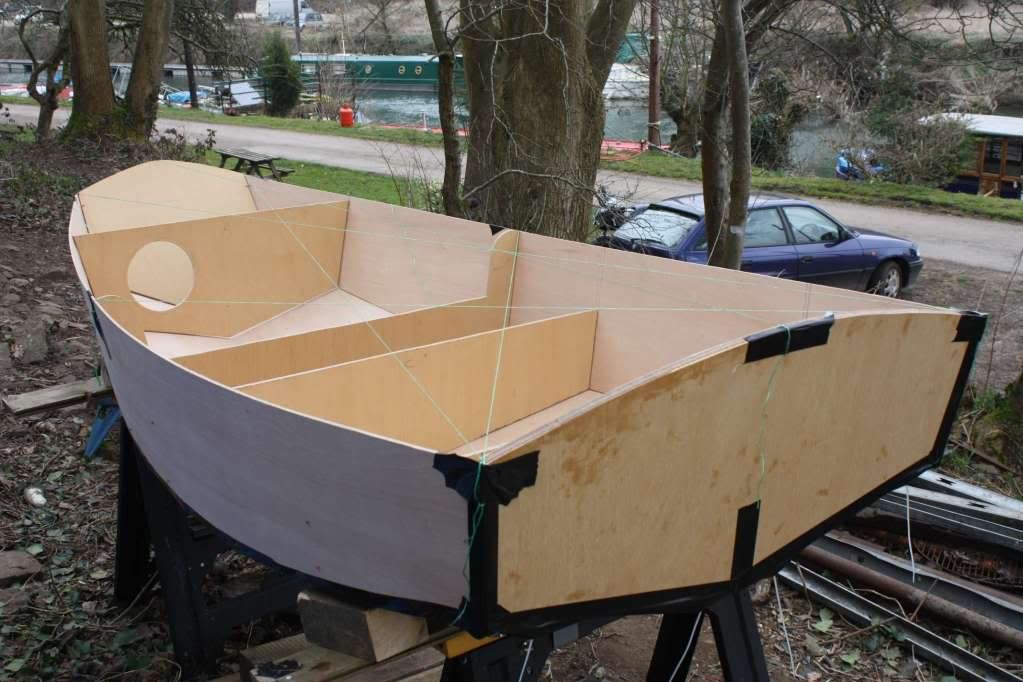 Halfway there - full of tools and stuff.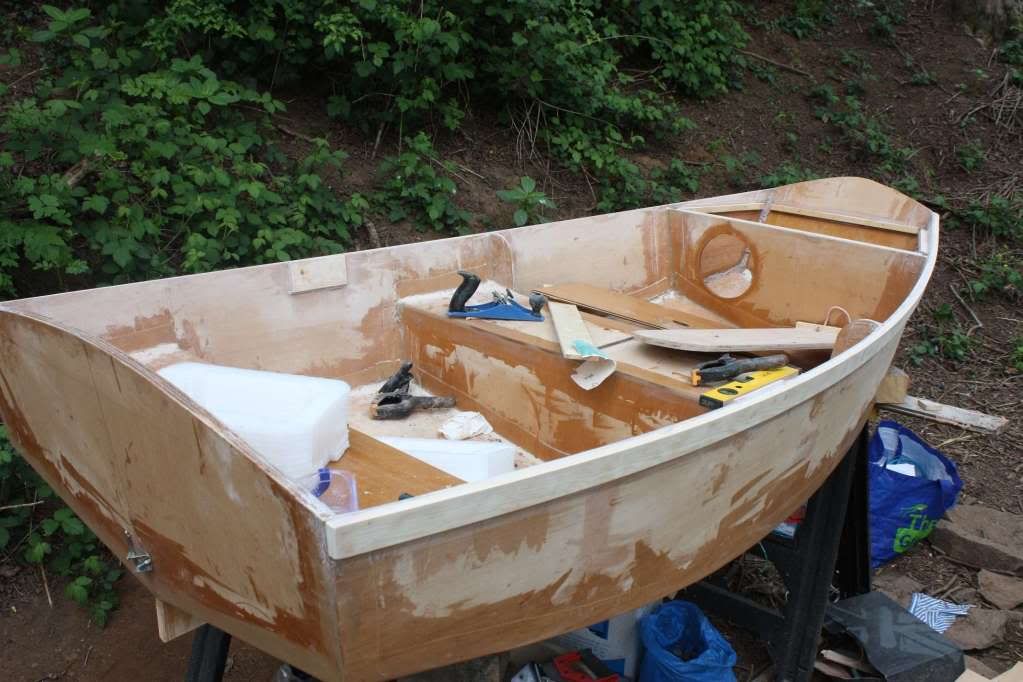 Detail of mast step.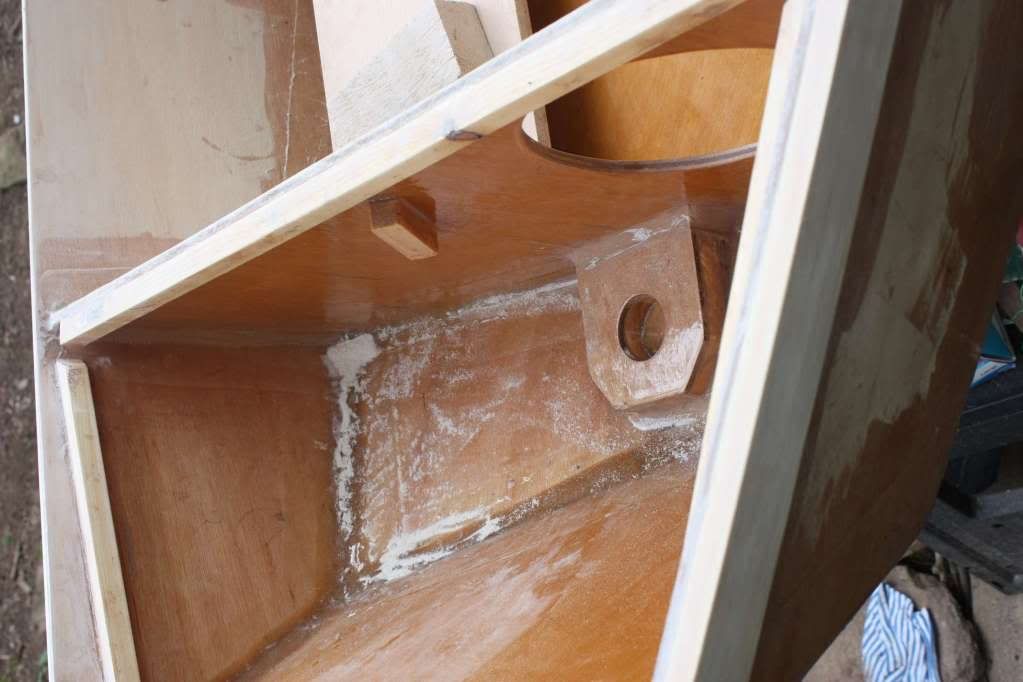 Bottom glassed.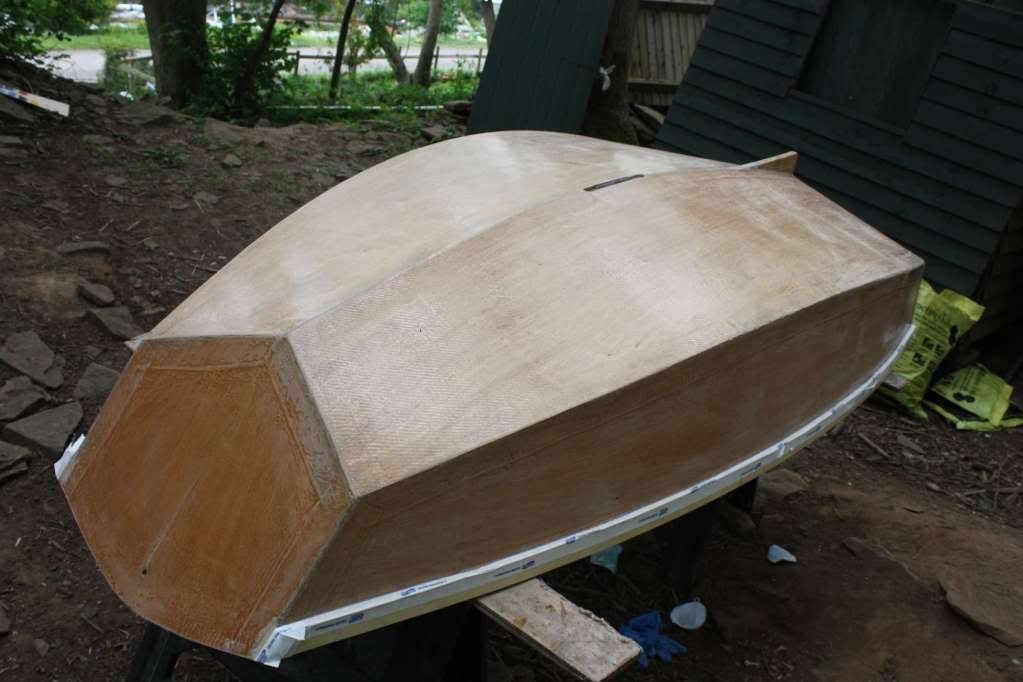 Painted and ready to launch, though might give it a couple more days to dry totally properly.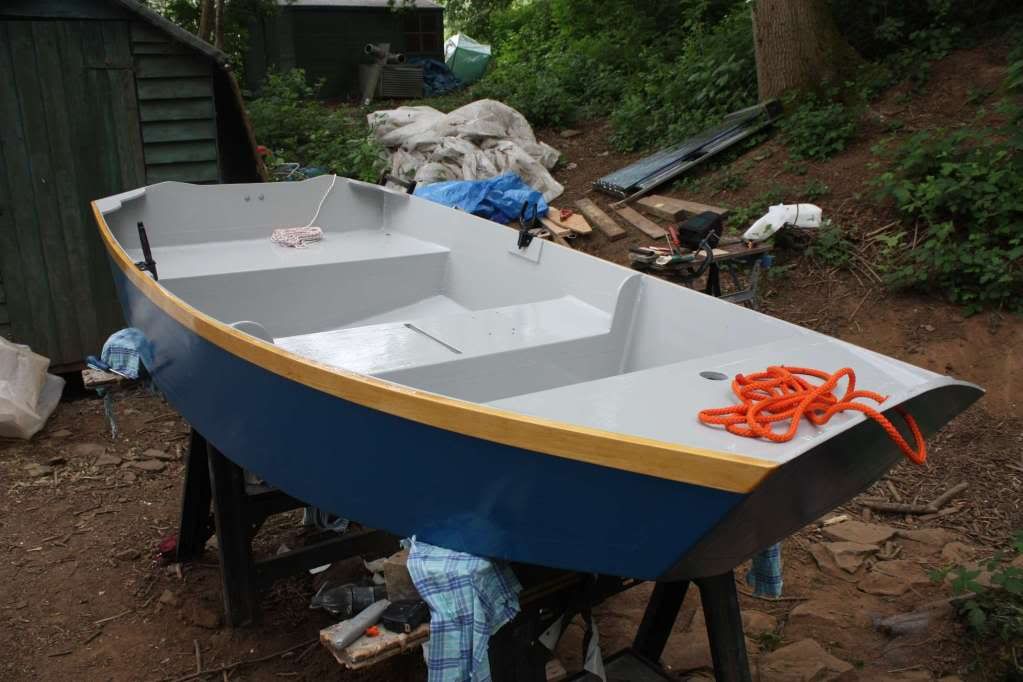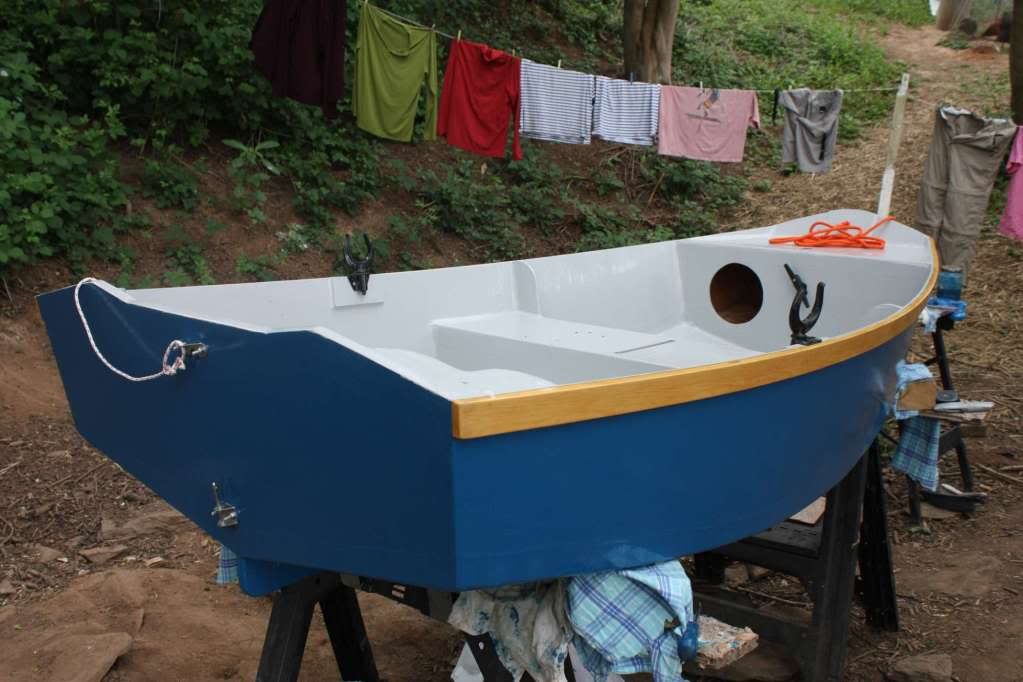 I didn't bother going for the proper faired finish, you can see the tape quite clearly, but it turned out OK with the paint I used. Tried that last time - it took absolutely ages and I can't see how you avoid sanding back to the wood again.
Once I've launched it, I'll get to work on sorting out the sailing rig and an outboard.
Oh, and the 20 hours estimate in the plans is complete fantasy!
Hmm, don't know why some of the pictures got cut off, it may work if you view them directly.