I'm still putzing along, a couple hours a day. Frame and stringers are in. I ran out of wood flour before I finished all the fillets so started cutting cleats while waiting for more flour.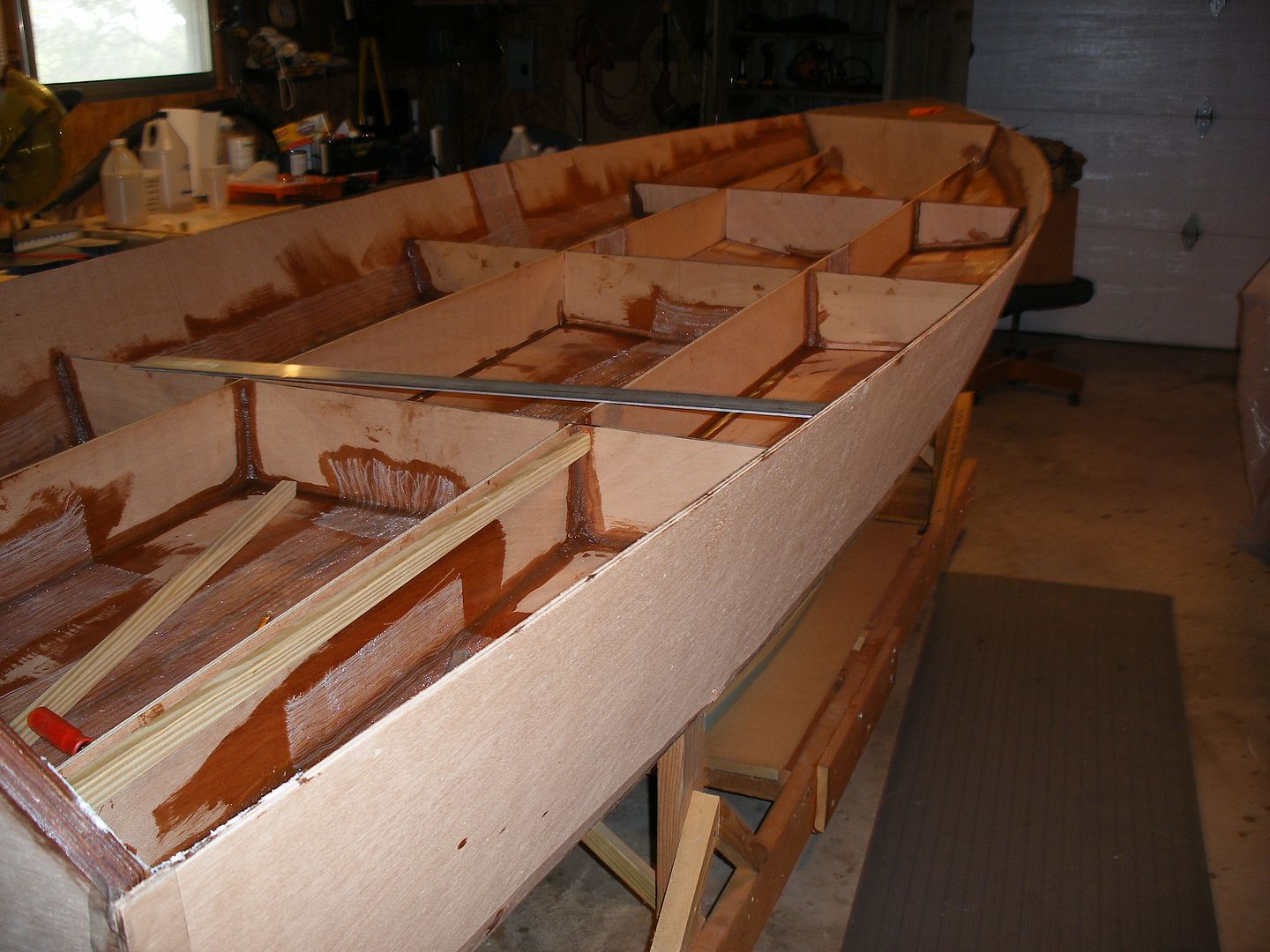 My best news is pictured here:
That's a McClains 14'-17' "jon boat" trailer. Academy had it for $600. I emailed McClaine's in the Houston area for a quote to compare and they said it would be $1500 from them but I could do better at Academy. Better is right

It's to their credit that the email steered me that way, even though I had already priced it there. There is a smaller one at 14' for $500 but I didn't like the little 8" tires and skinney central channel. Same springs on both of them. McClaine's rates it to carry 740 lbs. It's a big relief to find an affordable trailer as I've had no luck with used ones around here except at silly prices.
Dougster