Well, it was time for a new project now that the HMD19 is pretty much sorted. I thought long and hard about starting a boat from scratch, but couldn't make up my mind on what to build. So I picked up this little cruiser for dirt cheap on Facebook Market place. The owner had passed away and the son was helping mom sell it. They were the 2nd owners, bought it when it was practically new in 1983 from the original owners. The original owners named her, and the folks I bought it from have no clue what the name means. Lol. It is kinda silly, so i think I'll keep it.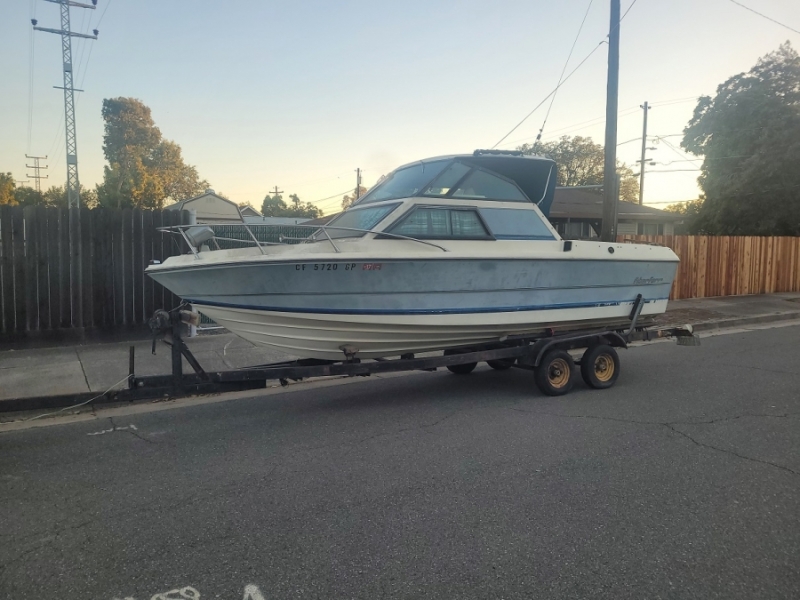 It is 20' long ~8' wide. It has a V berth forward, a small toilet room, a sink and stove, pretty decent accomodations for a boat of this size. It has a hard top with about 5'9" head room. Volvo Penta 280 Sterndrive and the AQ200D, which is a Chevy 305 with a 2bbl rochester carb. The motor fires up no problem, but needs some tuning, timing, etc. Outdrive seems to turn over fine, i have new bellows on their way already.
The goal is to get her running in tip top shape and use her for river trips, swimming, fishing, overnight camping. Right now the list is:
Build a new hardtop/modify the existing one to have at least 6'2" headroom (I'm 6'1")
Build a full width swim step with an integral kicker mount.
Add a kicker motor
re-wire the entire boat.
clean out the 40 gallon aluminum fuel tank.
buff the gelcoat
patch about 20 little dings in the gelcoat
re-bed all the rigging and hardware
remove and reinstall the windows and restore the black color on them.
New seats on swivels of some sort.
However, the first order of business is to put the cockpit floor back together. At some point some water got into the floor on the rear port side and rotted out some of the "Stringers" i use that term loosely as they seem to be 5/8" plywood stringers that are barely tabbed to the hull, it seems like they are more for supporting the floor than anything. The P.O. started cutting out the damaged areas, then said "Not my problem" and instead of fixing it, they just covered it up with plywood. I removed the plywood today uncovering the mess below. I feel like this is a blessing in disguise, as i get to fix it properly and not have to remove someone elses half-a$$ed attempt.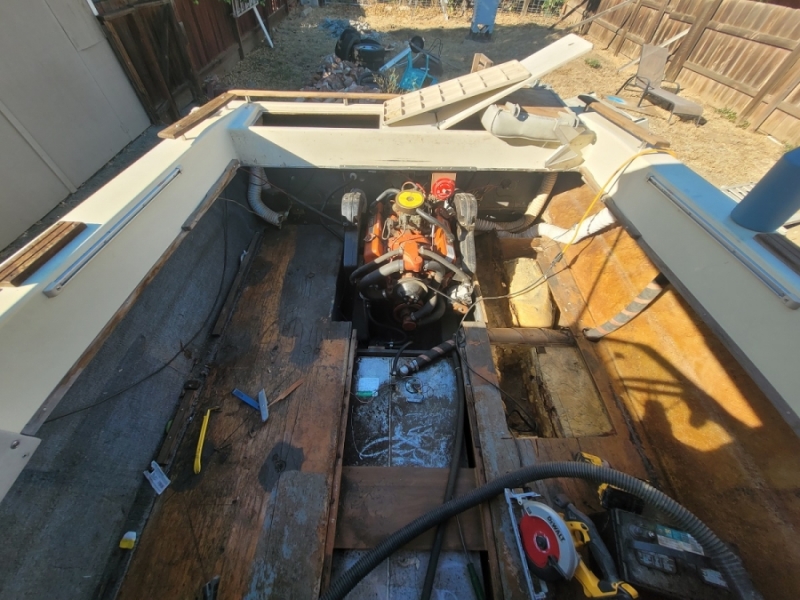 I have a few questions though. The starboard side looks like it hasn't been touched, and i have no reason to believe it has, however, the 4ea stringers (2ea on each side) stop right before the transom. It almost seems like this was done to facilitate through-bolting the trim tabs on. I am thinking about extending them all the way to the transom, tabbing them in really well and then mounting the trim tabs with screws into holes that have been drilled oversized, filled and re-drilled. Then i can run the floor all the way to the transom for even more strength.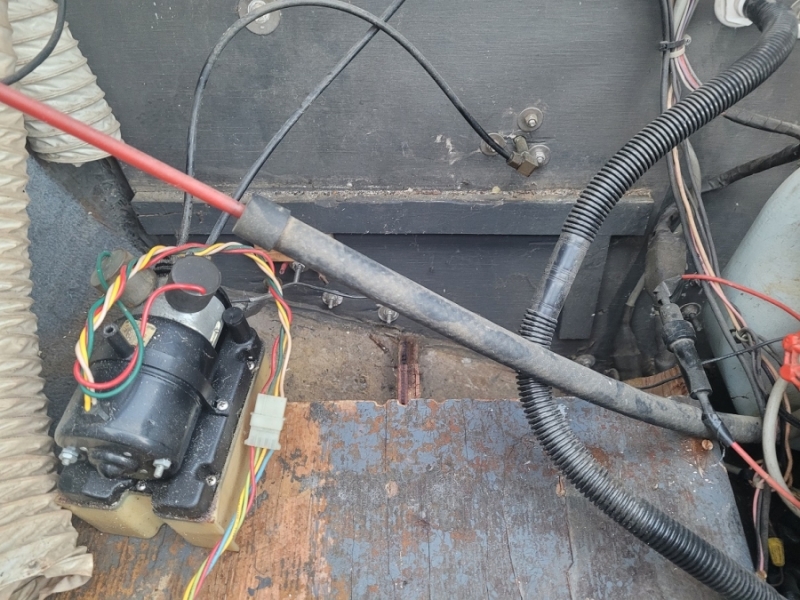 Does that seem like i'm on the right track? There are other bits of raw, uncoated plywood under the floor that is in perfect condition, so I don't think the boat ever sat with water in it, most everything else seems to be rock solid. I didn't take any pics inside the cabin, but it looks like a time capsule from 1982. I have all the original seats too that are in surprisingly good condition for their age, the vinyl is still soft.
I am planning to use epoxy for everything in the floor, it will all get painted and probably KiwiGrip on the deck when i'm done.
Phil