So it's been about a year since I bought my plans and my two sheets of 1/4" plywood. Yesterday, I finally bought my 3/8" ply. Today, I started by gluing the buttblocks to the side hull members.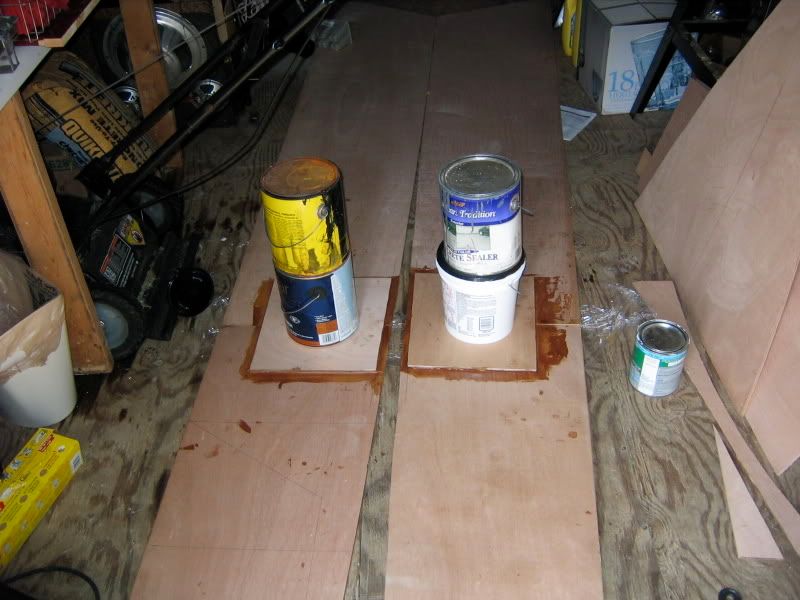 It was a bit of a mess, and didn't go nearly as smoothly as I would have liked. However, I'm pretty sure that it will turn out fine and they'll hold well. I had to recut one buttblock because I made a mistake.
Next, I brought the 3/8" plywood inside since it's in the 90's today. Laid it out on the floor and drew out the hull bottom. I had to make a run to the hardware store to get an extra long pvc pipe to make the curve. The dog donated the use of his bowls to hold the curve.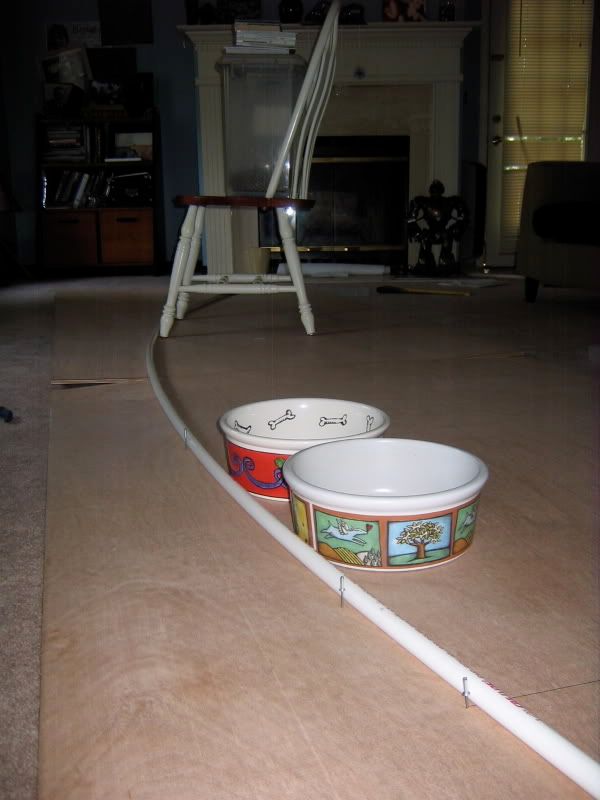 Cut out: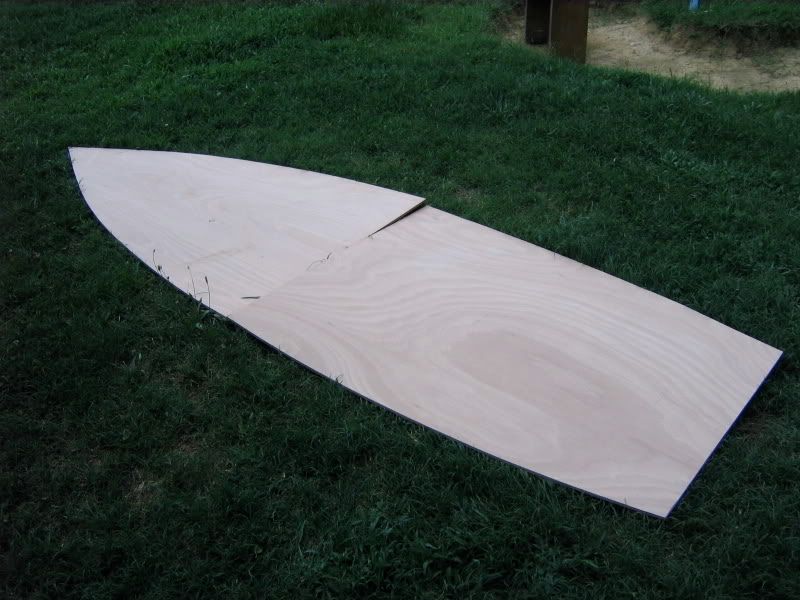 I then laid out all the other pieces. I tried to lay them all out on the wood in pencil before I cut. Luckily I was able to catch one mistake. Be sure to follow the nesting drawing that's in the plan, because the use of plywood is very maximized. Almost too maximized, because there were two pieces that I ran out of plywood. Only small bits of the corner. Here's all the pieces cut out: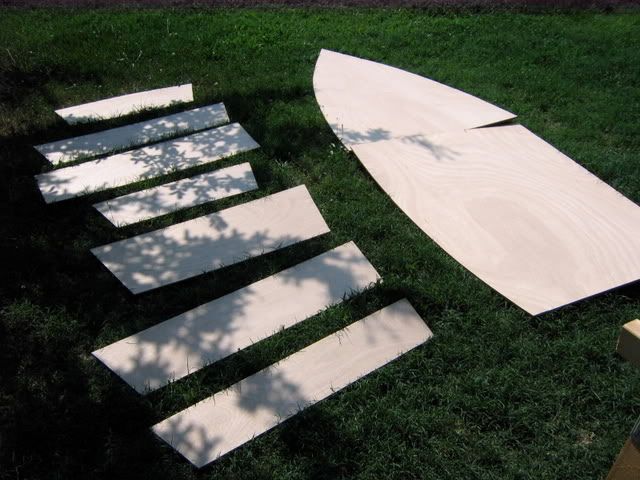 Later tonight, or maybe tomorrow I'll go get some 1x3s to frame in the frames. After that, it's time to start stitching!