I have not really been following on here much but that is about to change.

I decided to go for it and start my TX 18 Build. I had my eye on this boat since it first came out and Huck beat me to the build many years ago. A new born got in the way and I have been enjoying my FS 14. My wife made me promise to wait till Gavin was 1 year old before starting the build. His birthday was in Dec soooooo...... I ordered the wood from Bateau and it was delivered last week.
I am going to take my time and try and build the boat with my 4 year old Joseph. I learned that this can slow you down as I started to put together the strong back today. I figured I could slap this baby together in not time but it does take a little longer with the extra help. It is worth it though!!
I promise to document it here for you all to see and comment on. I am not sensitive at all and all comments will be taken without insult. I may not follow them all but I hope that no offense is taken.
Here are the first round of pictures.
A buddy Dan delivered the ply from a good friend Charlotte who owns a buisness with a fork lift. I had the wood delivered to her and Dan brought to my house in his trailer.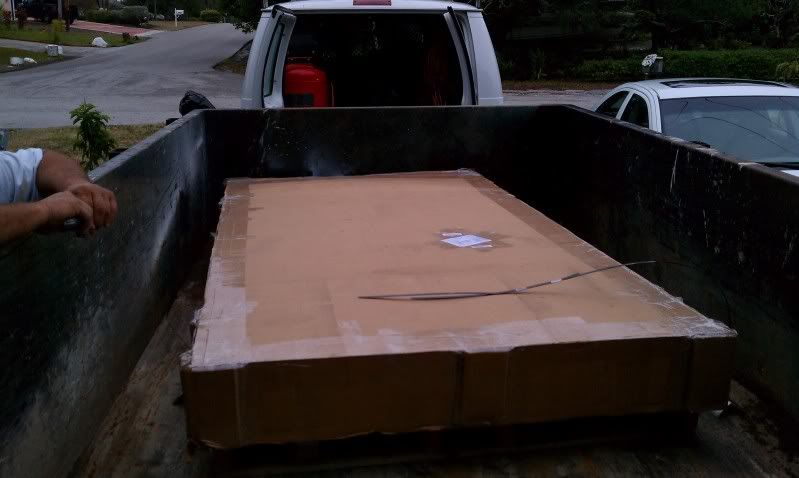 Unstacked and restacked back in the garage. I have been cleaning out the garaged for a few months and still have junk to clear out but I could not wait any longer and had to start the build and clean as I build.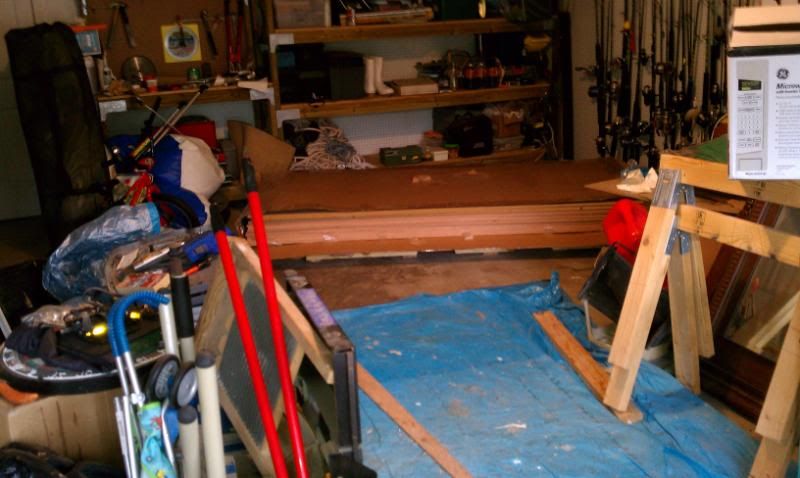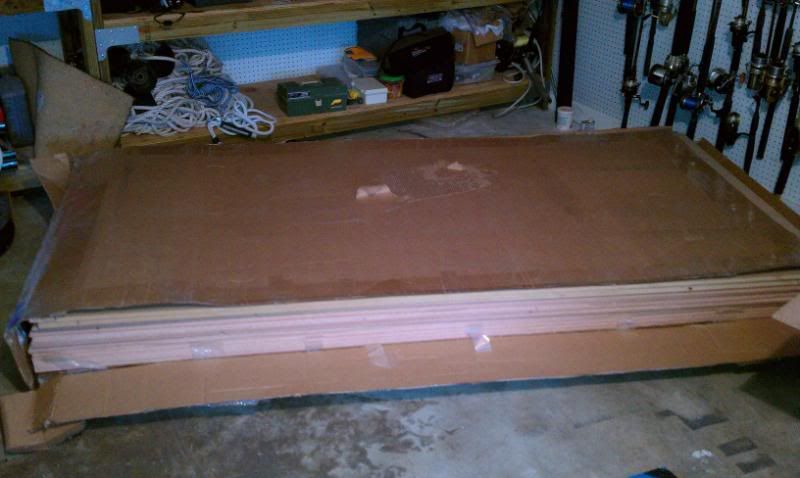 Joseph helping me buy the wood for the strongback.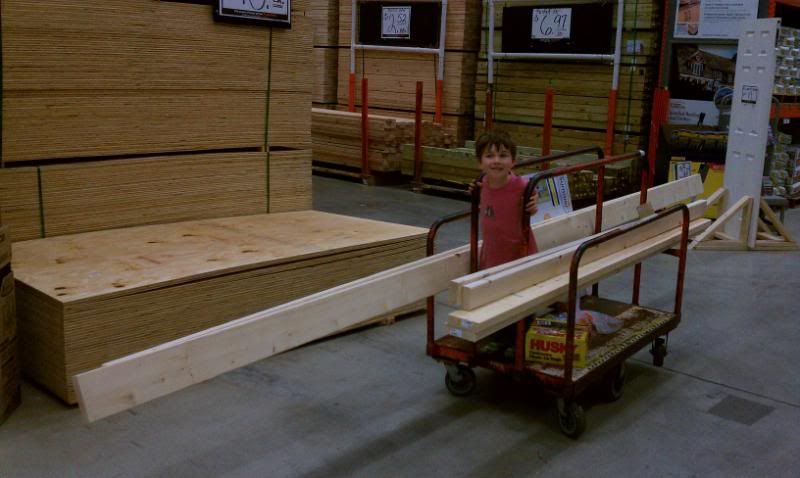 Joseph helping bolt the strongback with 2X6's.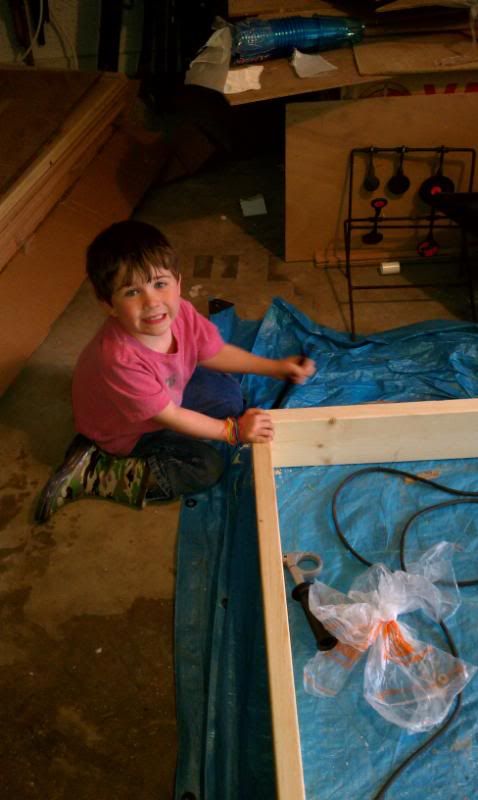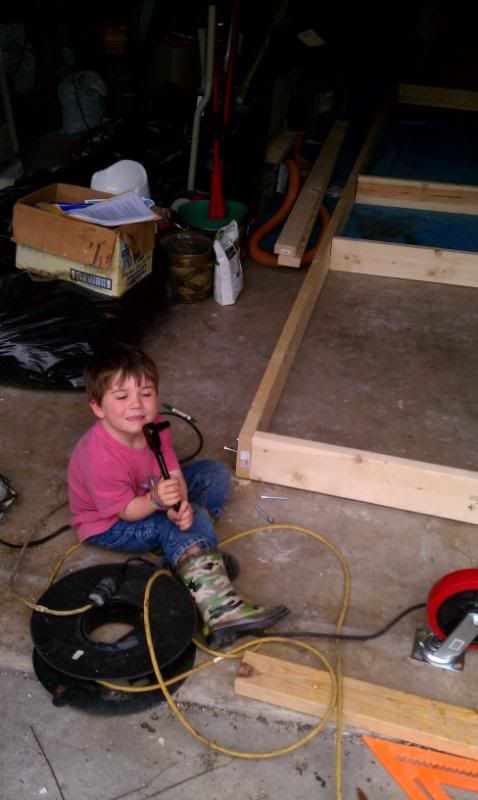 I am going to use these casters that are 6" and rated for 770 Lbs each.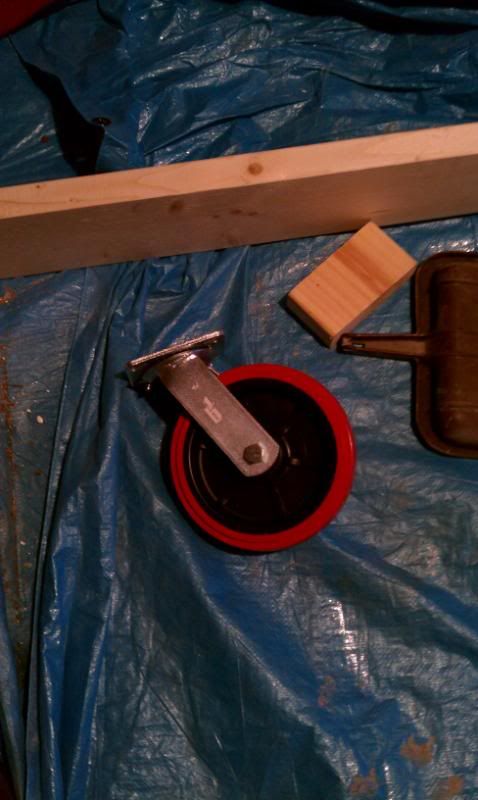 That's it for today......