It's time to start another one

We're going to build a tricked out GF18 for a client in Augusta, GA. This one will have all the bells and whistles, plus a few modifications. 22 sheets of plywood are on the way, along with (according to UPS) 207 pounds of epoxy and fiberglass

Still not quite finished with the Grady White, but real close and I was waiting on epoxy to cure again, so we got started today. Built the construction platform/jig, cleaned the shop and made room for incoming materials.
I've got my apprentice broke in and ready to work, he is a go getter .....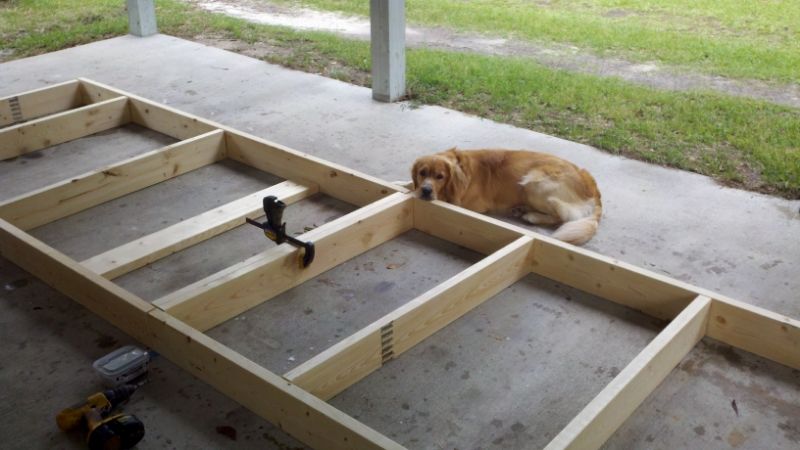 Built the frame from 2 X 6s, 18" high. 4' wide and 16' long. I struggled with the FS18 jig being too high through the entire build and had to stand on blocks to work on it. This one is lower. Should help my back a little I hope.
Got everything level and square then covered it with plywood sheathing.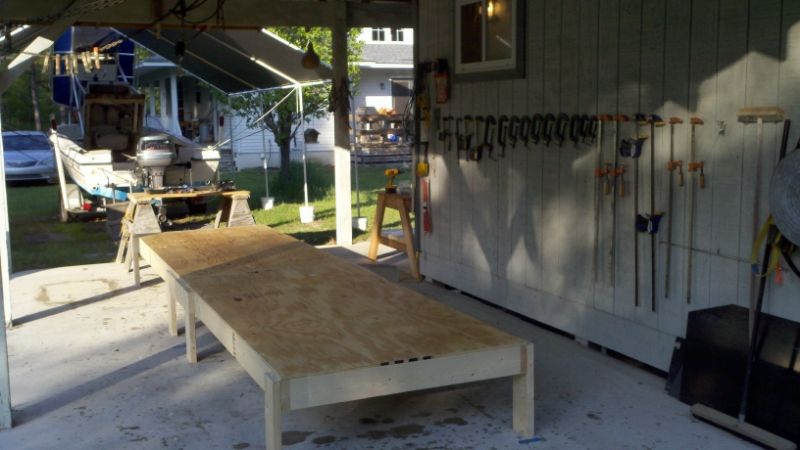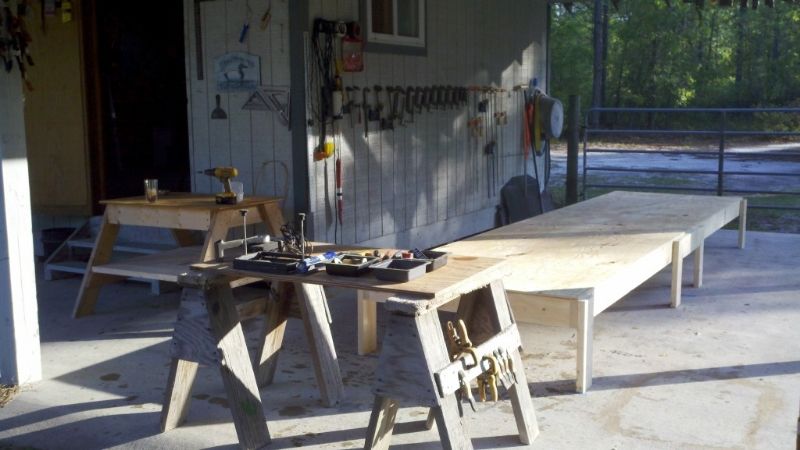 BBV is a BAD disease