Here goes another one

I got some nice Okoume from Fine Lumber at Austin. First I set up two sheets end to end:
The table they sit on was from the jig that made my LB22. I cut it in half, put coasters on the two halves, and built up a table on them. Sure has been nice to have waist height work tables. Anyway, I decided to scarf the whole two ply pieces together before drawing out the panels. The plans called for 6" width 6 oz tape, but I had some left over 12 0z and used it.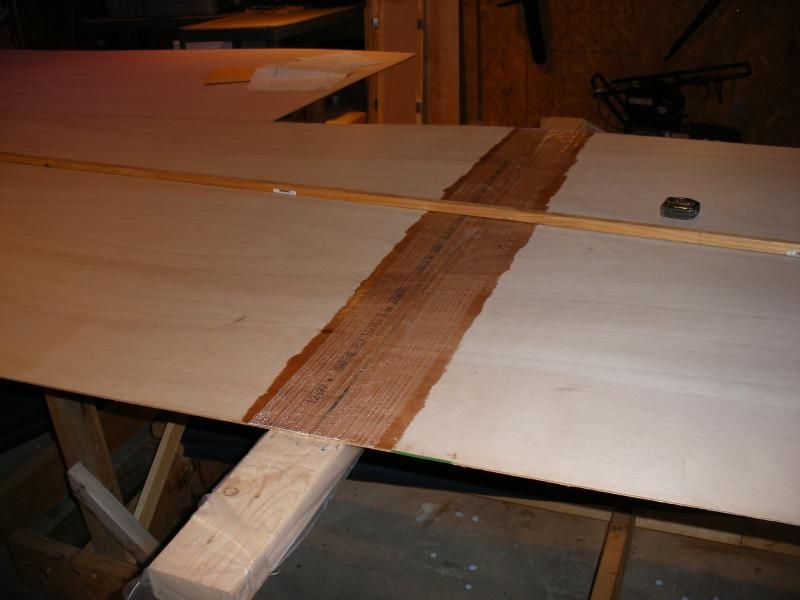 Then I drew the first panel and cut it out, flipped it over and traced it's mirror image.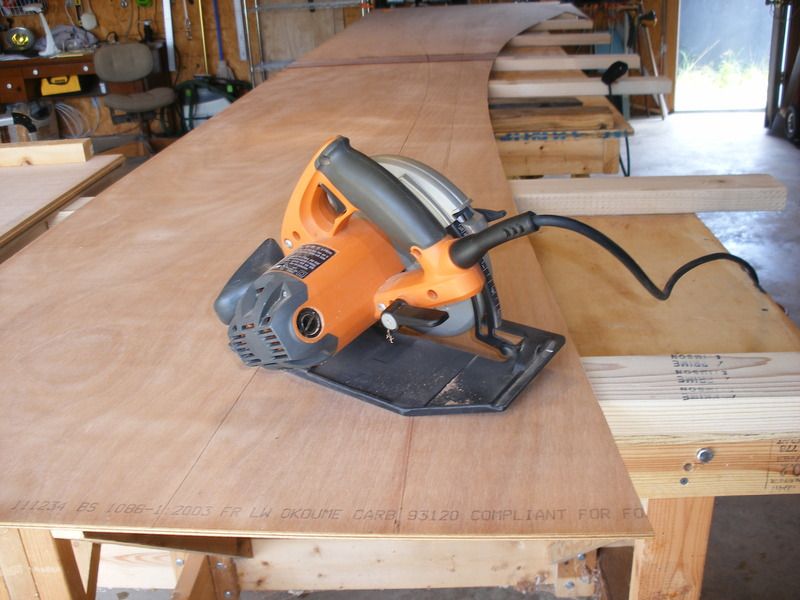 [/URL

[URL=http://s124.photobucket.com/user/dougster49/media/SK14build%20start6-6-16%20020_zpsxwutjnfr.jpg.html]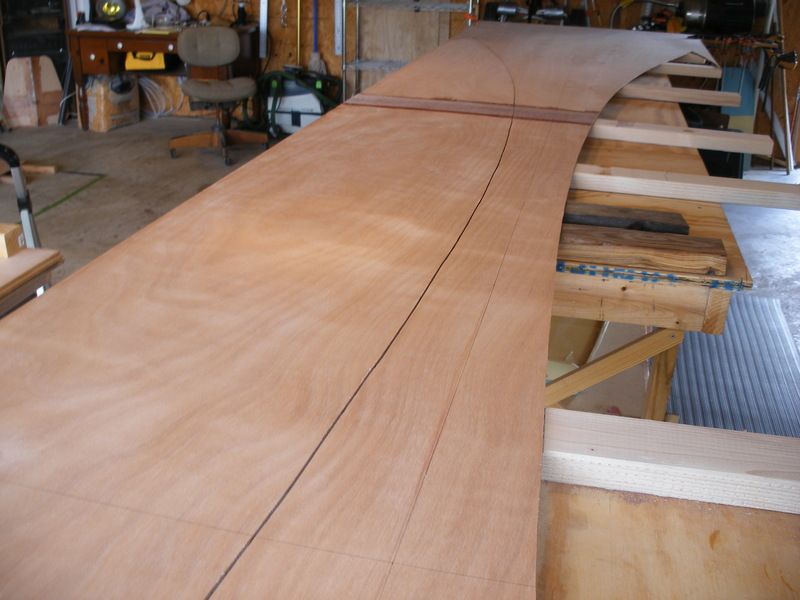 I clamped the panels together and went over the edges with a plane and sand paper to insure they were uniform.
Next is to repeat the process for the side panels, but I am a little confused. The nesting diagram clearly shows the side panels as not being perfectly straight on the bottom, the chine edge, but the drawing diagram doesn't seem to show the measurements for the curve.That's diagram A 317/9. It looks like the bottom of the side panels is straight, just like the bottom panel on that pic. Which is it and if it curves how do you draw it :doh I'm hoping one of you guys ahead of me on the build can clue me in.
Building again Dougster