Hey everyone. Thought I would get my build thread started. I have a thread that I was using to ask questions and get started, but now that the build is going, I figure it fitting to start one in the Builder Progress Forum.
Here the link to my pre-planning thread:
https://forums.bateau2.com/viewtopic.php?f=2&t=65270
A recap of the build so far:
Order placed for starter materials on 9/27. Built the strongback and cut the bow mold and Mold C out of some 1/2 plywood I had laying around the week leading up to driving to Ft. Pierce to pickup materials.
Picked up my order on 10/2. On the way home from BBC, I actually met up with a FB Marketplace seller and purchased a Tohatsu 25HP Short Shaft in pretty good shape. More on that later.
I had to travel for work the following week, so aside from getting the motor stand built, nothing really happened. I got to work as soon as I returned, though. Since I'm building this in a 2 car garage, I had to perform the next sequence a little different than what I think others had done. With my strong back in one "bay" and a few 2x4's as sacrificial cutting boards in the other, I laid out the panels on the strongback and cut them on the floor. By 10/19 I was done with cutting the hull panels, frames, transom, and stringers. The Frames were mounted onto the strongback at this point.
Since then, I've spliced the stringers with Butt Blocks.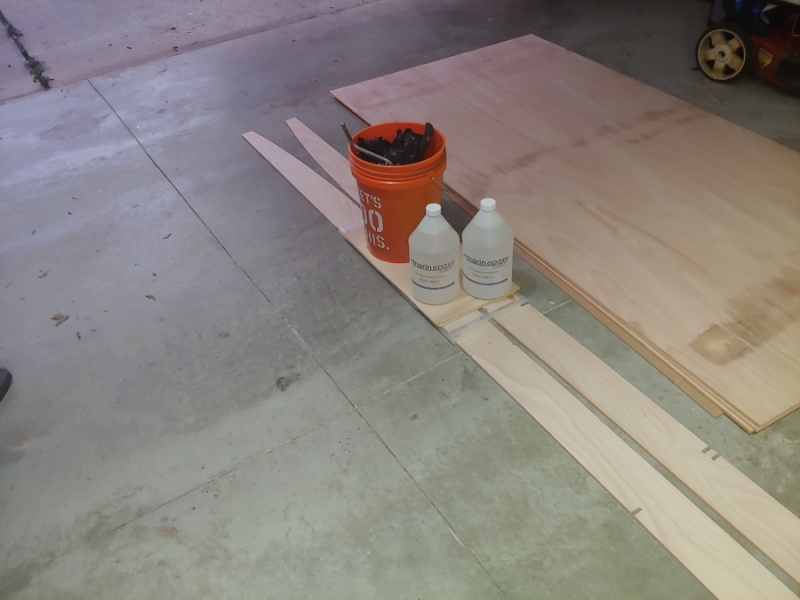 This weekend, I've spliced the side panels with fiberglass tape and bonded the 2 transom panels.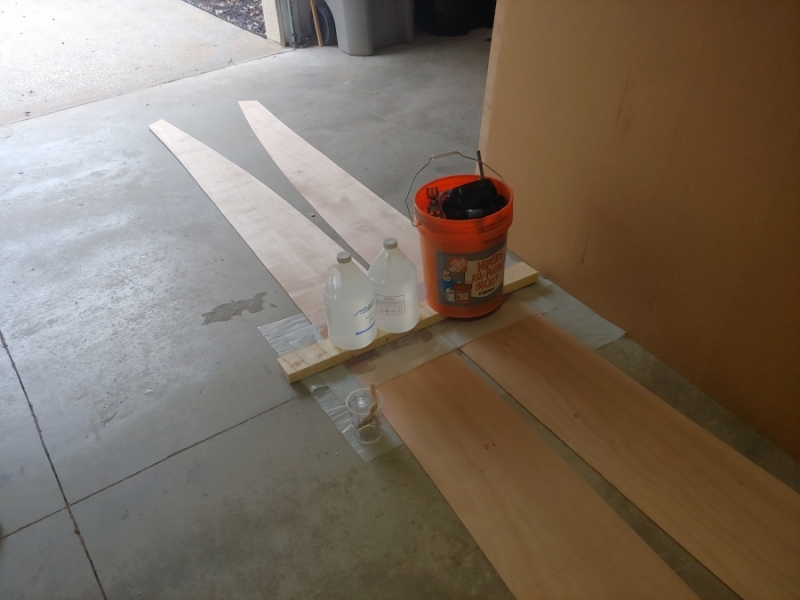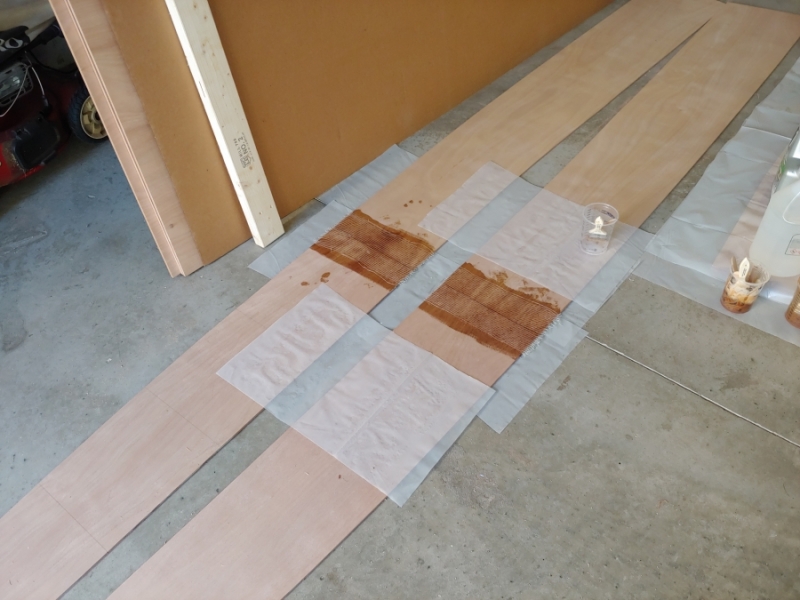 Then just last night, I started the bottom panels splice.
This afternoon, I flipped the panels and have applied the fiberglass tape to the other side and mounted the transom.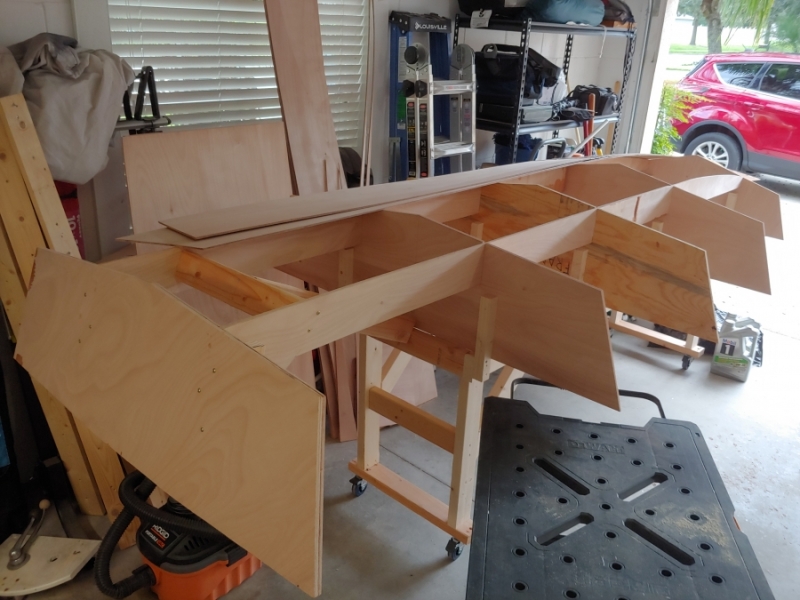 She's starting to take shape!