The Flivver is a little boat with a lot of Florida history. It was popularized by Cypress Gardens where Corky the Clown would drive it around between acts to entertain the crowd.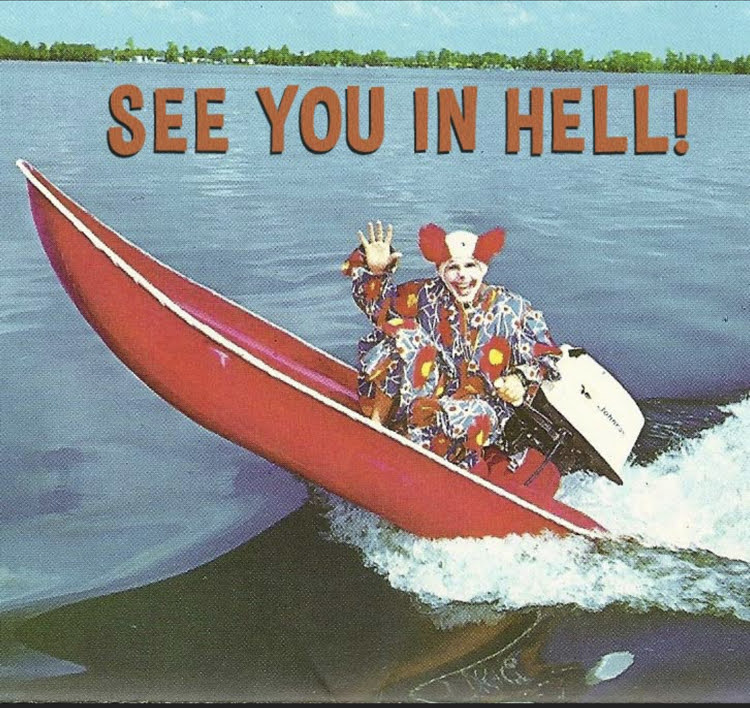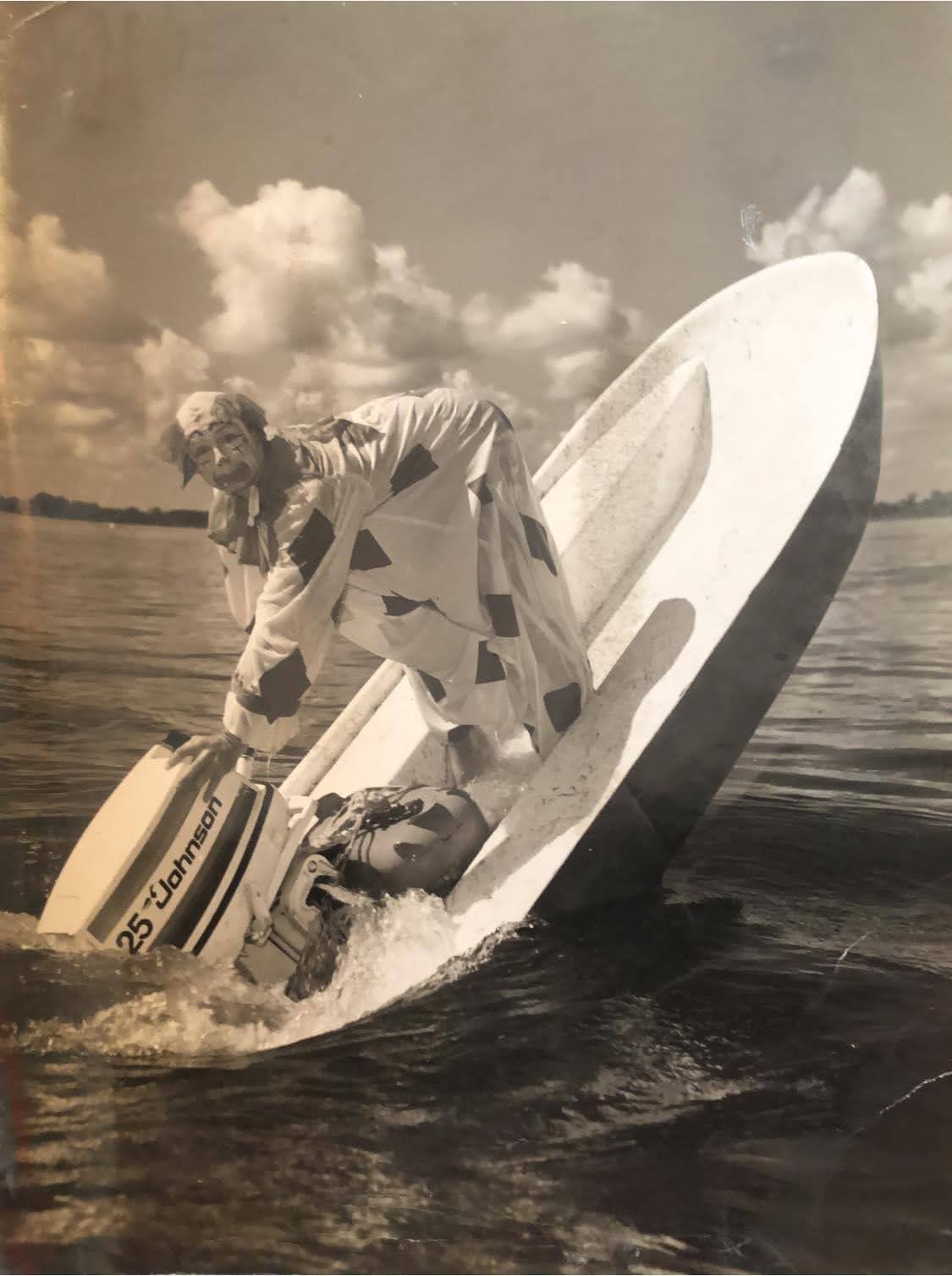 This website
Creek Rat Flivvers
has a ton of archival photos.
They were made by at least 4 or 5 companies over the years, in various configurations and a few lengths. The standard ones are just over 8' by 4'. I kept an eye out for one for a while, and eventually found one for free that needed a rebuild...common story among my projects!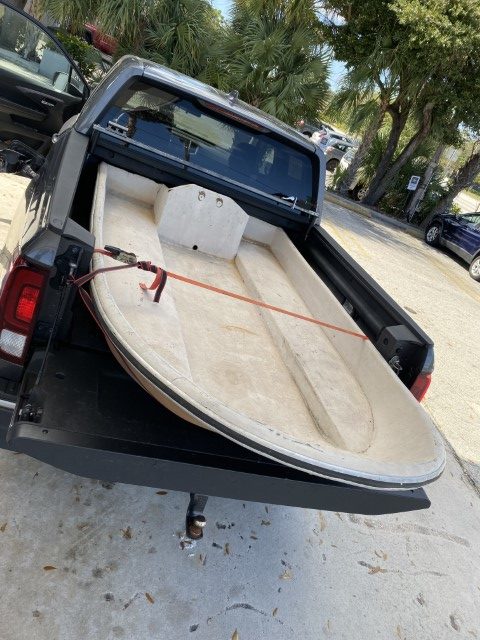 Transom was rotten, and the foam-filled benches were fairly well soaked. Had a few cracks and nicks all around. I stripped it down to a tub.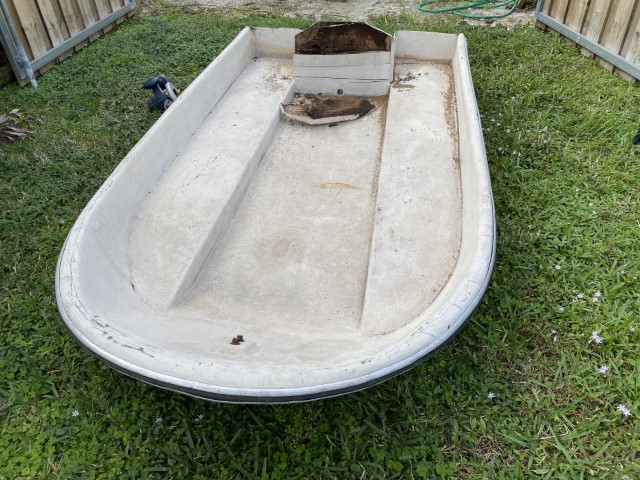 The plan was to use as much scrap materials I had around from other projects. I wanted a "casting" deck to make a little storage area and maybe do some flounder gigging, and to make similar longitudinal benches for seating & flotation.
Made the transom motorboard out of two layers of Coosa BW26. Overkill, but a friend had some extra.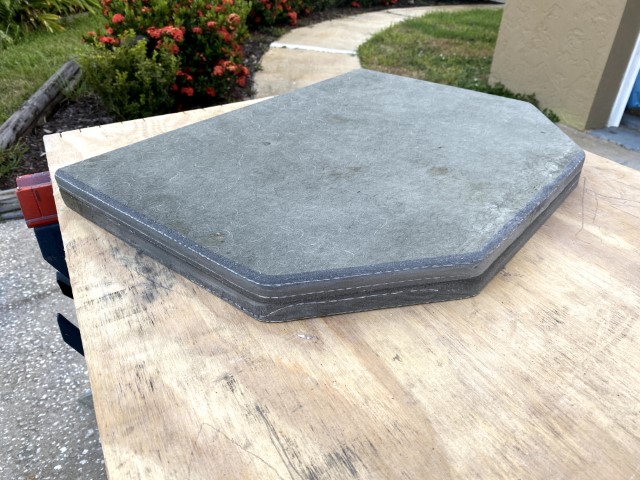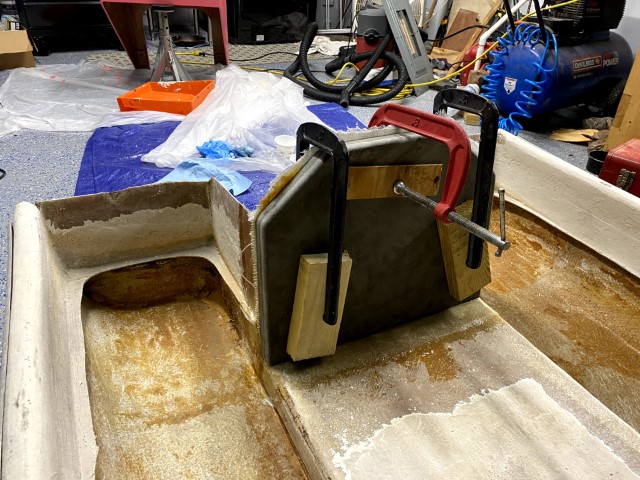 The transom looked a little low to me so I made it about 1-1/4" taller and figured to cut it down until it was right. This ended up taking 3 rounds - the sponsons really do lift the center up and the prop would slip with the engine much higher than it came.