Got a call on the 13th while visiting the boss lady at the local hospital...
"Hey man, remember that trip I was on with my employer bringing his Viking 50 up from key west?"
"Yeah. you sound tired. Everything ok?"
"You think you can run out to talk to him? He needs to talk to you. There was an ... accident."
"What do you mean 'accident'?"
"Well... channel markers don't budge even when you are doing 25kn."
Per my website, no job is to small, many are too big. This one is right on the border. My website also says I don't judge, but I reserve the right to laugh. Based on what I know, I ain't laughing. These guys got lucky no one got hurt and the damage was limited. Scope of my work:
1. Fix and glass/gel
2. Rub rail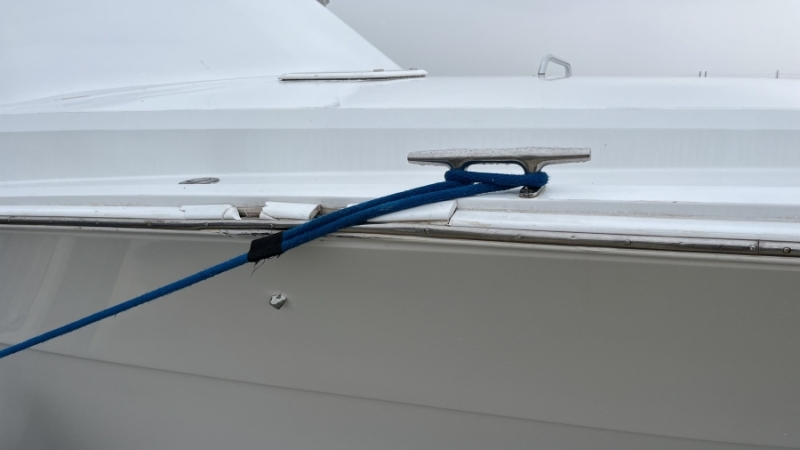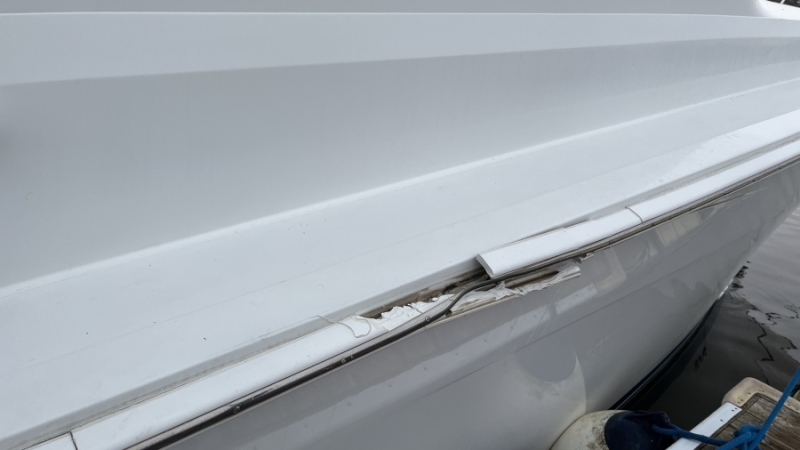 Took 8hr to get basic demo and surface prep completed.
Single hardest part was cutting the bow rail. couldn't take it off (owner request) so created more work by cutting a nice gouge with the SOB tool (hence my name for it).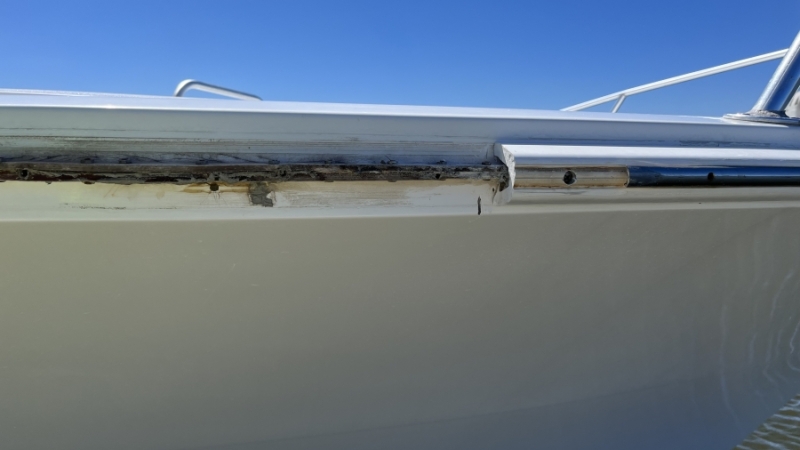 What boat project is complete without someone bleeding all over the place? At least I got it out of the way before paint.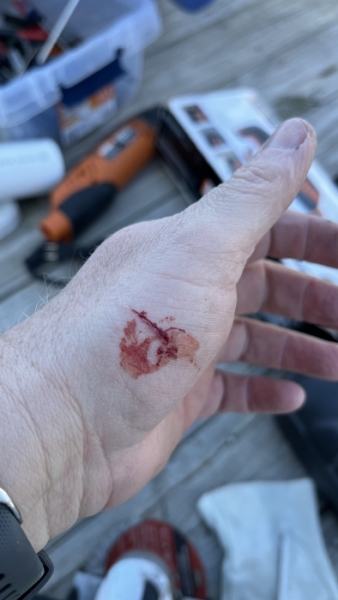 The next 8hr is reinforced glass filler/fairing and paint. Then I plan 8hr to install new rails.