Very well done---I never managed it that well.

Dougster
---
Thanks, yes it works, but in retrospect and looking at how much foam I needed I'll only use this process for the complex bow volume but not everywhere. The reason is that the sole directs but also blocks some of the foam expansion, and as a result you may end up with a denser foam and heavier compartments than if you let the foam expand fully and cut the excess.
---
---
Completed the foaming and glued the last piece of sole. Cut and dry fitted the front and rear decks. Built a dam filled with epoxy around the chase tubes, probably overkill but 100% waterproof !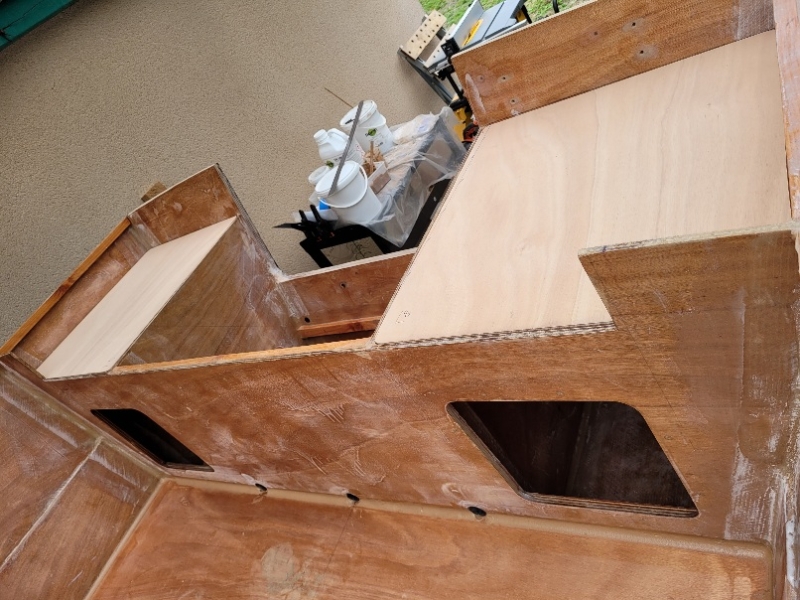 ---
---
* Bateau Builder *

Posts: 4104
Joined: Wed Jan 02, 2013 1:28 pm
Location: Australia
Well thought through and clean work.

Currently building Jacques Mertens ST21 "Skinnydip". Boating adventures: Splash testing and using 'Skinnydip, as a basis of further building refinement; Adams 44' sailing sloop "Great Sandy" (cruising and maintaining); Iain Oughtred Feather Pram "Mini Dip" (building); Jacques Mertens R13 "Wood Duck" (built and due for maintenance).
---
Slow progress as many other things are going on.
The sole has been completed and covered with biax, the console and pilot seat are installed. They will be taped next. Then, gunwales and front seats to be built.
Bad news, I have to buy more epoxy (but who doesn't?)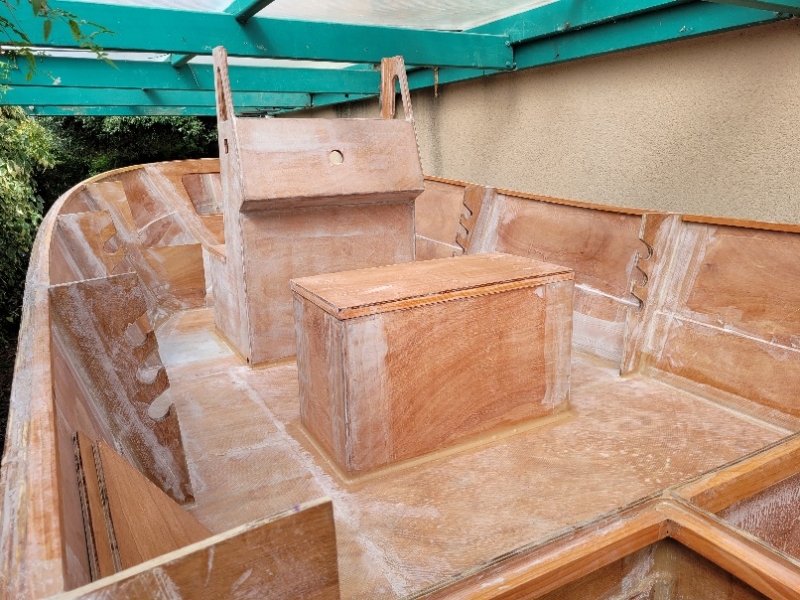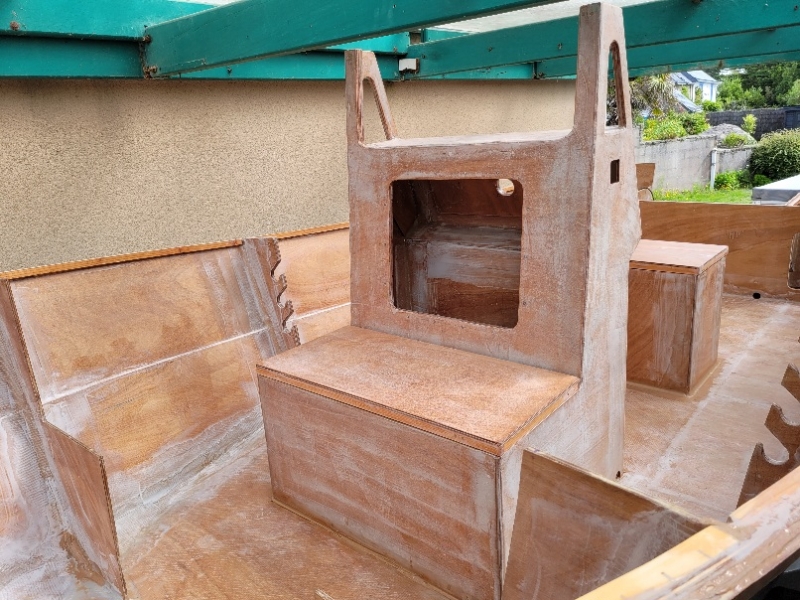 ---
---
---
Looking good!! Tom
Restored Mirror Dinghy, Bought OD18 built by CL, Westlawn School of Yacht Design courses. LT US Navy 1970-1978
---
Users browsing this forum: Ahrefs [Bot] and 0 guests