I'm not sure it's really mine...
The Mrs and I have decided that all plans to build a boat have to be put on indefinite hold. Lot's of reasons, but in the end, it is more about making sure that we are doing things together than enjoying life separately. Unbeknownst to me, the Mrs, knowing this conversation was coming, started working her network and she was able to very quickly get us in to look at a couple "maybe" boats. We both landed on a
Helms 24
as the right boat for our "now".
We took the weekend to inventory and organize. After a couple hours we took a few photos to share. We have a bit of work to do, but none of it is difficult (except maybe the stuff at the masthead). Pictures aren't in chronological order (who as time for that?) but they do tell the story for us...
She sits on a finger at the public marina here in Beaufort. Water and power included. There is a 20gal white water tank, but no blackwater tank (or pump out opening) that I could find. We didn't want a tank on board and would have converted to a composting head anyway. These pics are after my first pass of rerunning deck side lines (that mess on the mast is next!).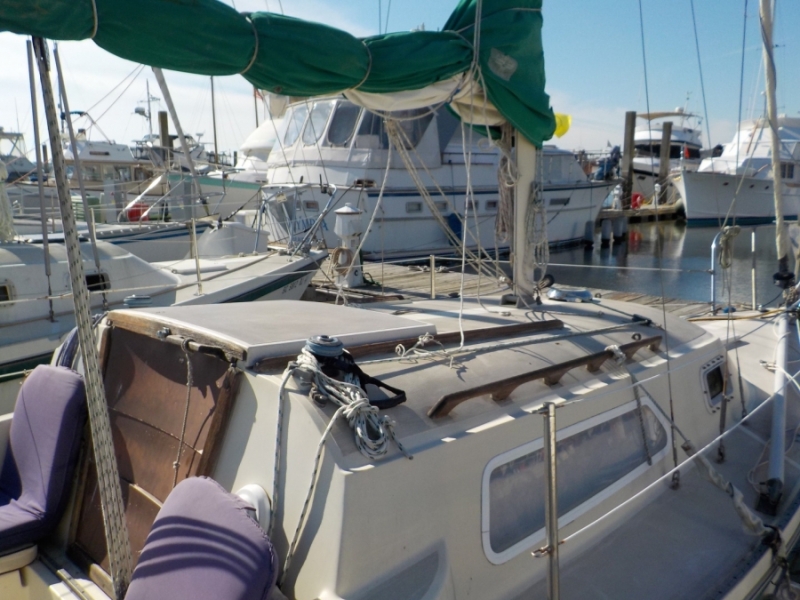 Mrs may have caught me day dreaming but I did get a nice picture of her coming up the companionway. In my defense she was trying out the V Berth before I laid down.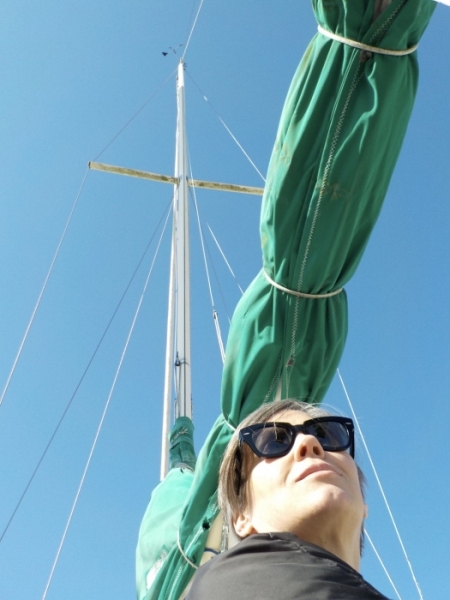 Being a 24' hull the forward berth is a bit tight. We can both fit comfortably, but, as it currently sits, it's a tad claustrophobic. I need to consider a replacement hatch and I
will
be installing a couple fans. After the nap, Mrs ran up to the coffee shop and brought back some "get your butt moving" juice and cracked the whip. Mary attempted to help, but generally, a 1.5yr old boykin's idea of help requires the purchase of new lines... At least the jib sheets were already well worn out.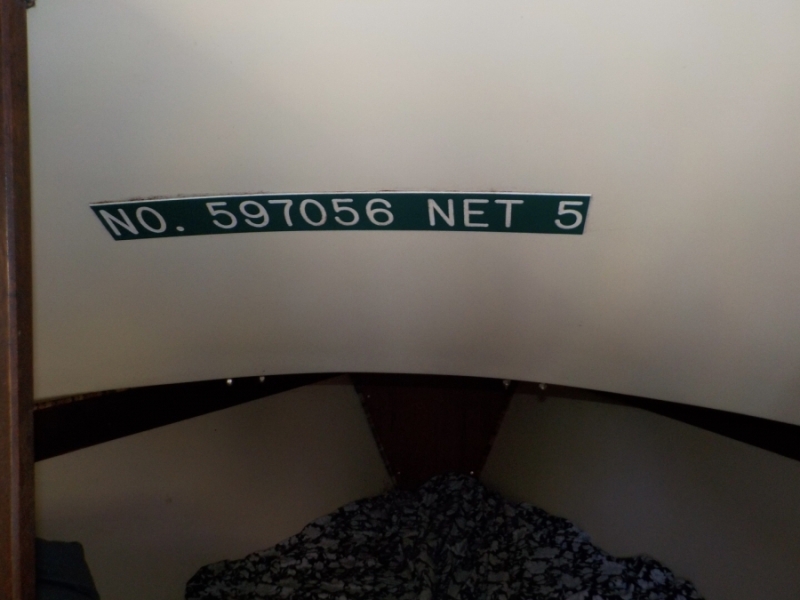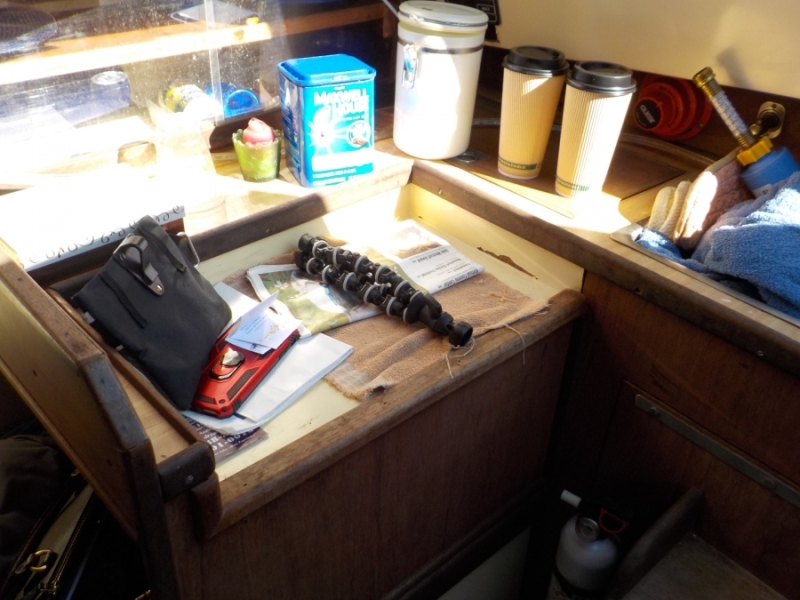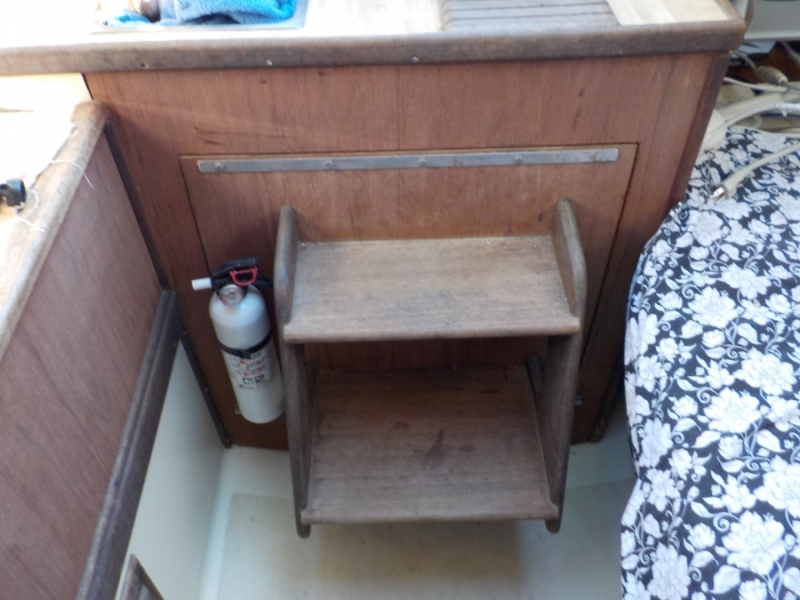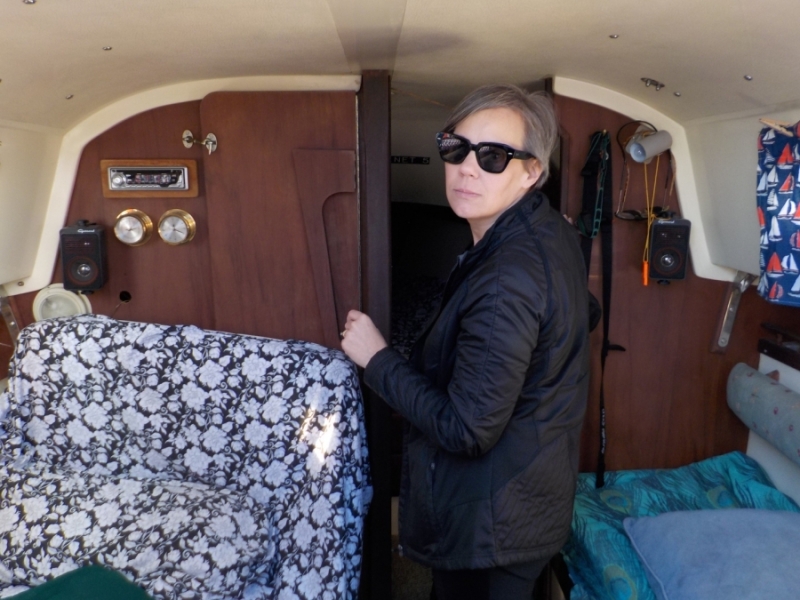 Here's the short list of things we know need to get completed:
Before we do sailing:
• Service are remount the short shaft Merc 4 so the intakes are actually in the water.
• Fix the depth sounder
• Get all nav lights working... right now I have half a starboard bow light.
• Clean the sails.
• Find better location for anchor.
• Finish the PO efforts to replace jib sheets, roller furler line, and lazy jacks
No impact to sailing, but need done:
• Acquire stove
• Head accommodations
• Complete removal of the atomic 4 wiring harness.
• Sort out the house wiring and battery charging systems
• Fix/replace the wind instruments and other mast head components.
• Repair a "ding" on the cabin roof.
• Bright work (that is never done is it?)